As 2020 staggers to its conclusion, everything feels a little apocalyptic. New mutant viral strains, hiding in plain sight, out to get us. Brexit, heralding a future in which we in the UK will either mightily prosper or fall into ignominy, with seemingly nothing in between.
It looks increasingly likely that, by March, most musicians will have spent a full year dealing with the disruption to our work. For me, the missed opportunities and connections not made have been the hardest, the inescapable feeling that I will simply have stagnated for a year, treading water.
And I've had it easy – I have been able to keep working in some form or another the whole time. Others have been less fortunate, through no fault of their own, and the concomitant loss of talent from the musical world is devastating.
However, as the year draws to an end, I am trying to look back at it through a more positive lens – to drag my thoughts out of the negative spiral, and rebalance the scales a little. I've decided to self-indulgently highlight things I've discovered this year that have brought something new, added value, or made me think differently about life, creativity, and art.
Podcasts
In the first couple of months of lockdown, I listened to fewer podcasts. They're normally what I listen to while travelling to rehearsals or gigs, and since that wasn't happening, they didn't fit into the new lockdown routine.
However, later in the year, once I discovered the magical productivity-boosting combination of podcast+wireless headphones+housework, the podcast floodgates were open again.
Song Exploder
Having been a fan of Hrishikesh Hirway's other podcast, The West Wing Weekly, I'm surprised it took me so long to check out Song Exploder, which has been around since 2014. In fact, I'm sufficiently late to the party that this is probably a meaningless recommendation.
For me, though, it's been a really interesting insight into the process of modern pop creation, and what creativity looks like in the studio setting. It's been a way to reconnect with music I've loved for a long time – Lindsay Buckingham talking about Go Your Own Way – as well as introducing me to artists I'd heard of but hadn't really listened to – Billie Eilish, Dua Lipa.
I'm fascinated by the craft of modern pop production, and what elements go into a really good groove. The inclusion of track-by-track audio breakdowns allows you to zoom in on how it's actually done – a goldmine of information.
Not Overthinking
https://notoverthinking.com/start/
Not a music recommendation, but I've got a lot of value this year from listening to the frank, introspective, occasionally combative conversations between YouTuber Ali Abdaal and his brother Taimur, who runs a tech startup. Indeed, an early episode persuaded me to restart this blog – 'putting yourself out there' – but the topics covered have ranged from 'productivity' (a word I can only use in scare-quotes now) to how to treat children morally.
There's also some useful observations about creativity, and plenty of recommendations for thought-provoking articles and books. I don't always agree, but I almost always find it interesting. And in those darker lockdown times, when I haven't been able to myself, it's felt like hanging out with friends.
Honourable mentions: Ear Hustle, Kermode & Mayo's Film Review, The Crate and Crowbar
Music
Bill Evans
Last year, I would occasionally stick on Bill Evans as a relaxing soundtrack for work or reading. This year I actually started listening to the music, whilst trying to introduce myself to some of the fundamentals of jazz piano playing using Mark Levine's The Jazz Piano Book.
Pretty early on, the book introduces the concept of left-hand chord voicings, which free up the right hand to play the melody, or solo. I find these absolutely magical, largely because they can suggest a chord often without even sounding the root – so for example a V7-I progression in C can be played without a G or a C. I vaguely knew this could be done, but how effective it is still blows my mind.
I'm a long way off learning all the voicings, but there's a beautiful elegance to the way they manipulate the role of thirds and sevenths. Bill Evans is the master, and I've enjoyed applying my rudimentary knowledge to his playing this year.
Honourable mentions: BTS, Bohren & Der Club of Gore (my most recent paean to them here)
Books
Patrick Leigh Fermor: An Adventure by Artemis Cooper
As lockdown kicked in, it seemed the right thing to do to immerse myself in the lives of people who had travelled widely and done interesting things. By far my favourite was this biography of Patrick Leigh Fermor, whose writing I have hugely enjoyed for its almost cavalier richness of description and joie de vivre.
It helped alleviate my frustration at having so many weeks of travel plans hijacked this year, allowing me to spectate as the intrepid hero wanders a delightfully pre-lapsarian Europe, performs feats of derring-do in wartime Crete, and then writes thrilling prose about it all. It made it more bearable, somehow, to know that someone had taken full advantage of their freedoms. It makes me want to travel more mindfully, and joyfully, in future.
I followed up with Winston Churchill, and am currently engrossed in Rory Stewart's Fermor-esque pilgrimage across early-noughties Afghanistan. I've seen Stewart described, in the context of the Tory leadership election, as 'the only person in the room with a greater sense of his own world-historical destiny than Boris Johnson', but be that as it may, his account of the perilous journey is honest, readable, and gripping. He also punctuates it with his own sketches, which is such a cool thing to be able to do that I think it might become a 2021 resolution to learn how to do it.
Honourable mentions: The Beat Stops Here by Mark Gibson (which I summarised here), Churchill by Roy Jenkins, Mindset by Carol Dweck, The Story of Art by E. H. Gombrich
Games
Age of Empires II: Definitive Edition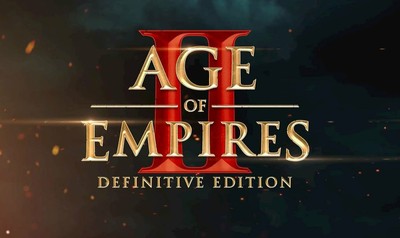 In the long summer of lockdown, there wasn't any work to do and there wasn't anywhere to go. It was a chance for guilt-free indulgence in a pastime I generally have less time for these days.
I didn't even know this remaster of the classic real-time strategy game existed until a friend with whom I used to play the old version mentioned it. I booted it up and it was like stepping into the past.
We had played the original 90s version of the game in old-school LAN parties in our houses. It was a surprise to discover that the game still has an active community, now joined by a growing e-sports division, with matches available on YouTube with professional commentary.
We certainly played a lot better than we did as kids, though I think an e-sports career is sadly out of reach. It certainly helped while away those lockdown hours in blissful nostalgia.
Honourable mentions: Monster Train, Into the Breach, Final Fantasy X HD Remaster
Misc
A category for other things that have added value to my life this year in various ways. This is all part of something I'm trying – an Annual Review – to reflect on the past and make better decisions about the future. (Sometimes you realise, much as you might disdain the label, that you might in fact be a 'millennial'.)
Exercise. Turns out that once you hit 30, this starts to be a bit more of a requirement. I feel good when I force myself to do it, and not when I don't. Go figure. The next challenge seems to be to actually work out what sort of exercise I need, and how much. (Lest the reader get the wrong idea, the goal here is not to get shredded, which would be hilarious, but simply not to devolve into mush in the face of all this inactivity)
AirPods. I always thought these were a bit silly, until I got sent them free with something else I had ordered. They make listening to music or podcasts around the house so easy, turning chores into a pleasure. They also make phone calls an infinitely more enjoyable experience – I hadn't realised what a difference having your hands free makes. I am much more likely to call someone now than I used to be, which has to be a good thing.
---
I'm always after recommendations for good material, whether it's reading, listening, watching, or playing, so do point me at them via Twitter or email. I hope everyone reading has a happy New Year and a successful 2021.